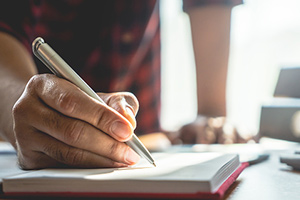 Dishonesty in Handwriting
Speaker: Michelle Dresbold is an internationally renowned handwriting expert, personality profiler, speaker, artist and author of Sex, Lies and Handwriting. Dresbold will explain how a single sentence can provide insight into a person's background, psychology and behavior. Learn how to identify the sign of a dirty rotten scoundrel and a lying, cheating, backstabbing lover, as well as view some of the
most dangerous traits in handwriting.