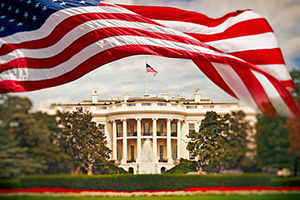 Marketing the Presidency: A Visual Tour of 125 Years of Presidential Artifacts
Speaker:  Stephen E. Mihaly, Collector of Presidential Artifacts, Retired Vice President, H. J. Heinz Co.
Steve Mihaly is a collector of presidential Americana and holds one of the largest privately held collections in the country. He creates an amazing tour of odd and unusual items presidential candidates produced to try and gain your vote. You'll see everything from McKinley soap baby dolls to Teddy Roosevelt door stops, FDR stove pot covers, "Ike" sugar cubes, and even a Richard Nixon shower head!