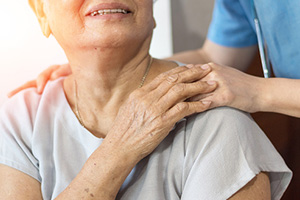 Memory Decline and Aging: When Should I Be Concerned?
Speaker: Ariel Gildengers, M.D., Associate Professor of Psychiatry, University of Pittsburgh, Board-Certified Geriatric Psychiatrist
Dr. Gildengers will discuss normal aging and its impacts on brain health and memory.  She will review the difference between normal cognitive aging and abnormal memory loss that may be the early signs of dementia. Current research will be presented on both risk factors and preventative factors for dementia, including steps that older people can take to reduce their risk. She will explain a current National Institute of Aging research study that aims to learn if a currently available treatment can prevent dementia.