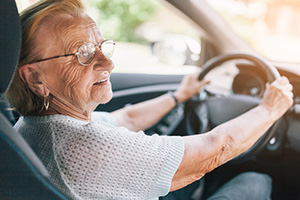 AARP Smart Driver Course (Two-day Course)
Instructor: Martin Snyder
The AARP Smart Driver Course is designed to save you money on your automobile insurance, refresh your driver's skills, update you on new motor vehicle codes, and provide research-based driving strategies designed to help you drive safely, longer. There are no driver tests. After the two-day course, you receive a certificate, which, when provided to your insurance agency, should save you 5% on your car insurance for 3 years.
You must attend both days to be certified.
Please bring your driver's license, AARP membership card (if a member) and a check made payable to AARP.  Class size is limited; registration is required.  Please call 412-635-8080.