MOVIES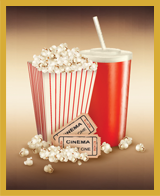 Fun and Free!
Seniors enjoy a variety of free matinee movies every Monday at 2 p.m. and for select movies at 7 p.m.  No reservations are needed. Comfortable seating in the state-of-the-art, 251-seat theater provides a wonderful setting for your viewing pleasure. Parking is free and wheelchairs are welcome!
Directions to the theater can be found on our Theatre Directions page. For more information, or for weather cancellations, please call 412-635-8080. Seating is available on a first come, first served basis.
Enter drawings to win free tickets to The Legacy Lineup productions!
Open to the Public!
FOR TICKETS TO THE PRODUCTIONS CALL 1-800-838-3006 and PRESS 1, or order online at TheLegacyLineup.com.
Please Note
The March and April 2020 Legacy movies, seminars, and productions are postponed until later dates.
Regarding postponed performances: Ticket holders will have the same time and seat selections as originally purchased. For ticket holders that have a conflict with the new date, another production may be selected to replace it, or you may request a refund. Please contact Brown Paper Tickets at 1-800-838-3996 to request assistance. For details on re-scheduled show dates please visit our productions page
We will continue to evaluate future dates beyond April 2020 and will be contacting patrons should anything change.
Thank you for supporting our efforts to keep everyone safe.
View The Legacy Lineup's Matinee Movies schedule below.
January

February

March

April

May

June

July

August

September

October

November

December

January

February

March

April

May

June

July

August

September

October

November

December